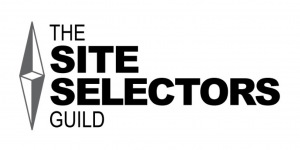 For Immediate Release
March 10, 2011
For more information, contact us at:
info@SiteSelectorsGuild.com
www.siteselectorsguild.com
Top Global Site Location Consultants Form Site Selectors Guild
It was announced today that a consortium of top global site location consultants have formed the Site Selectors Guild. Board President Bob Ady also stated that a new website (www.siteselectorsguild.com) has been activated to promote the Guild's value to corporations and Economic Development Organizations (EDOs) who can utilize the services of Guild members in the advancement of economic development.
Founded in 2010 by twelve internationally respected site selectors, The Site Selectors Guild facilitates direct contact between corporations seeking guidance in facility placement and qualified site selection companies. The Guild also serves EDOs by offering access to a network of globally renowned site selectors with opportunities for education and professional development, including webinars, local, regional and national forums, and meetings.
As the first and only group of its kind, the Site Selectors Guild brings together a dynamic network of site selectors from around the world, pooling their talent and expertise to create an invaluable resource, unmatched in its quality, for both corporations seeking site selection assistance and EDOs seeking professional networking opportunity with location influencers. All members of the Site Selectors Guild have been nominated and approved by their peers in the site selection industry.
Throughout the year, The Site Selectors Guild will hold events around the nation, bringing together economic development organizations and site selectors for a chance to network and keep abreast of timely topics in the site selection field. On April 10-12, Team Texas is hosting the first inaugural Site Selectors Guild Forum in Austin for Texas Economic Developers. The South Dakota Economic Development Association will also host some members of the Guild at its spring event, April 27, 2011. Last December, members of the Guild worked with selected local EDOs at the Mid-America Economic Development Council (MAEDC) conference to advise them on their marketing presentations.
Current members of the Guild include:
(*) denotes a member of the Board of Directors
Bob Ady*
Ady International Company
Angelos Angelou
Angelou Economics
Tracey Hyatt Bosman*
Grubb & Ellis Company
Darin Buelow
Deloitte Consulting LLP
Dennis Donovan
Wadley Donovan Gutshaw Consulting LLC
Deane Foote*
Foote Consulting Group LLC
Jay Garner*
Garner Economics LLC
Will Hearn
Site Dynamics, LLC
Bob Hess
Newmark Knight Frank
Jason Hickey
Hickey and Associates
Mike Mullis
J.M. Mullis Inc.
Don C. Schjeldahl
Austin Consulting
Andrew H. Shapiro
Biggins Lacy Shapiro
Roel Spee
Plant Location International, IBM Global
Mark Sweeney
McCallum Sweeney Consulting
Jerry Szatan*
Szatan & Associates Inc.
Jonathan Sangster
CBRE Consulting
Phil Schneider
Deloitte Consulting LLP
David Zaharchuk
IBM Global Business Services
For more information and to see how The Site Selectors Guild can benefit you, please contact us at info@siteselectorsguild.com, or visit us on the web at www.siteselectorsguild.com.