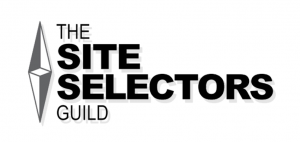 FCG's Deane Foote attended the Site Selectors Guild board meeting in Chicago recently. He is a founding Board member and current Treasurer. The Board worked strategically to formulate goals and objectives for 2013, and to create new committees/chairpersons. The Board also set in motion the RFP process designed to choose the next location for the Guild's annual conference in 2014. In addition, the Board discussed planned Advisory Forums, educational meetings on-site around the globe, in Lincoln, Nebraska; Prince George, British Columbia; Des Moines, Iowa; and Indianapolis, Indiana, "What is the Site Selectors Guild?" The following new language explains:
The Site Selectors Guild is the only association of the world's foremost professional site selection consultants. Guild members provide location strategy to corporations across the globe and for every industry, sector, and function.
Founded in 2010, the Site Selectors Guild is dedicated to advancing the profession of international corporate site selection by promoting integrity, objectivity, and professional development. Members are peer-nominated, vetted, and must demonstrate a minimum of 7 years of location advisory experience. Guild Membership is the highest standard in the site selection industry.